SA Migration International was created out of the need for a specialist organization to assist people wishing to immigrate, volunteer, work, bring family, study or open businesses in South Africa.

We will guide you through the entire process to require the appropriate permit. Once we confirm that you will qualify for the visa, we will guarantee you a successful application. This is normally done in the first consultation - which is for free.
More details
According to the votes of the New York Times readers, Cape Town is no. 5 of voted for "best places to go in 2010" - before New York, Bali, Singapore, Europe and Australia.
Full Story
Penguins at Boulders Beach, Simons Town near Cape Town
(click on pic for full size)
Zimbabweans can get permits to stay legally in South Africa for six months, the authorities have announced.

Some three million Zimbabweans are believed to have crossed the border to escape the economic collapse and human rights abuses at home. The permit gives migrants the right to work and get healthcare and education. An official said the permits would reduce the numbers claiming political asylum, which means they are not allowed to return home. "Most Zimbabweans are not asylum-seekers, they are economic migrants. So what they want to do is to come into the country do some work and go back home and take money back," said Home Affairs Director General of Immigration Services Jackie MacKay.
Full Story
By Audra Mahlong, Senior Journalist
Johannesburg, 1 Mar 2010

Mavuso Msimang will vacate his seat as Director General of the Department of Home Affairs (DHA) in April, but questions still remain whether the ambitious turnaround strategy he oversaw proved effective.

DHA spokesperson Cleo Mosana confirms that Msimang's contract is set to expire soon and that Msimang has indicated that he will not renew his contract with the department, which ends in April 2010.

Msimang assumed the role of DG in May 2007, after leaving the troubled State IT Agency (SITA). When he moved to the DHA, former Home Affairs minister, Nosiviwe Mapisa-Nqakula hailed Msimang's appointment as a sign of progress for the DHA and noted she was hoping for a turnaround comparable to the one he had implemented at SITA.
Full Story

Murray Williams, IOL 13.01.2010

Is this the finest view in the fairest Cape? Table Mountain and Devil's Peak, creamed by wisps of Cape Doctor, all framed from inside the glittering new Cape Town Stadium.

It's 2010 and our spirits are lifted by this monument to ambition, celebration and peace.

Welcome to the field of dreams on which the international version of the beautiful game will soon unfold.
Those spectators with the finest view will be perched 50m into the sky in the stadium's northern stands, their backs to Table Bay and Robben Island, facing south down the Table Mountain National Park's peninsula mountain chain.
Full Story
South Africa offers tourists coming to our country a huge choice of holiday destinations. But its the Drakensberg Mountains that are still kept as an secret place thats seems a bit off the normal beaten track and while some folks do make it to the Drakensberg most dont.
A trip up Sani Pass into Lesotho and a visit to the highest pub in Africas a must. It's a dramatic 4×4 trail climbing 1330m in 6,5km's Passports required. Game viewing is available at Weenen, Spionkop, Umgeni Valley and Golden Gate.
The best place to get to the top of the escarpment is at Sentinel peak. The return hike is 5 hours and takes you the top of the Tugela Falls which falls some 948 meters into the Royal Natal National Park below.
The view from on top of the Amphitheatre is proberbly one of the most spectacular views in the world. Full Story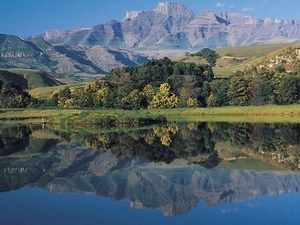 Champagne Castle, Drakensberg
(Click on pick for full size)



SA Migration International


Tel.: +27 (0)21 465 0333
Fax: +27 (0)21 465 8857
Email: enquiries@sami.co.za

SA Migration


Tel.: +27 (0)21 465 0333
Fax: +27 (0)21 465 8857
Email: enquiries@sami.co.za


Table of Contents

1. About SA Migration

2. Cape Town No. 5
of "best places to go in 2010"

3. Zimbabweans can stay legally
in South Africa for 6 months

4. 'Mr Turnaround' exits
Home Affairs

5. FIFA 2010 - Cape Town
Stadium ready to wow the world

6. The Drakensberg - One of
South Africa's best kept Secret


Previous SAMI Newsletters
01/2009 in HTML or PDF
02/2009 in HTML or PDF
03/2009 in HTML or PDF
For the PDF-Versions
you need
Adobe Reader:
Contact us:

Tel.: +27 (0)21 465 0333
Fax: +27 (0)21 465 8857
Email: enquiries@sami.co.za

56 Barrack Street
Home Affairs Building
Cape Town, ZA-8000
South Africa

PO Box 3733,
Cape Town, ZA-8000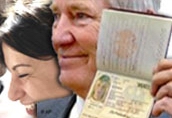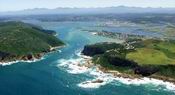 Knysna Lagoon
Zulu Village
(click on pic for full size)
Retired in South Africa
Knysna Elephants
South African Games
(click on pic for full size)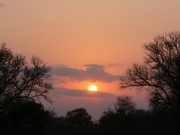 South African Safari
(click on pic for full size)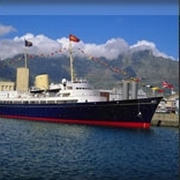 Ocean Liner, Cape Town